iPredict | MyHealth
An electronic health record (EHR) is a digital version of the traditional paper-based medical record for an individual. The EHR represents a medical record within a single facility such as doctor's office, clinic or hospital. EHR Software has two versions: iPredict and MyHealth. iPredict is operational in USA market and MyHealth in Bangladesh. Both Systems allow providers to securely and instantly access patient information, create and customize notes, use voice dictation, video consultation, e-prescription. Telemedicine feature is also integrated to both systems.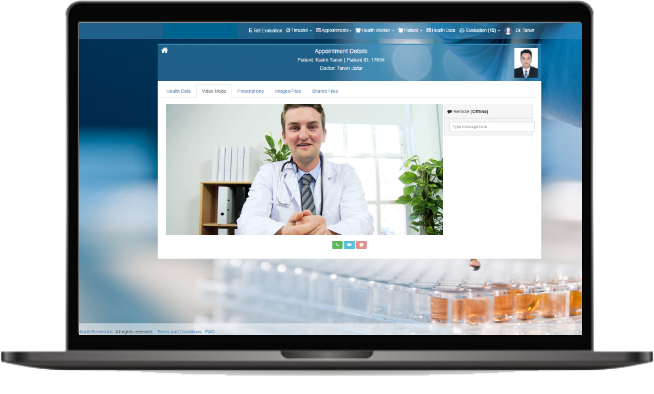 What Does It Include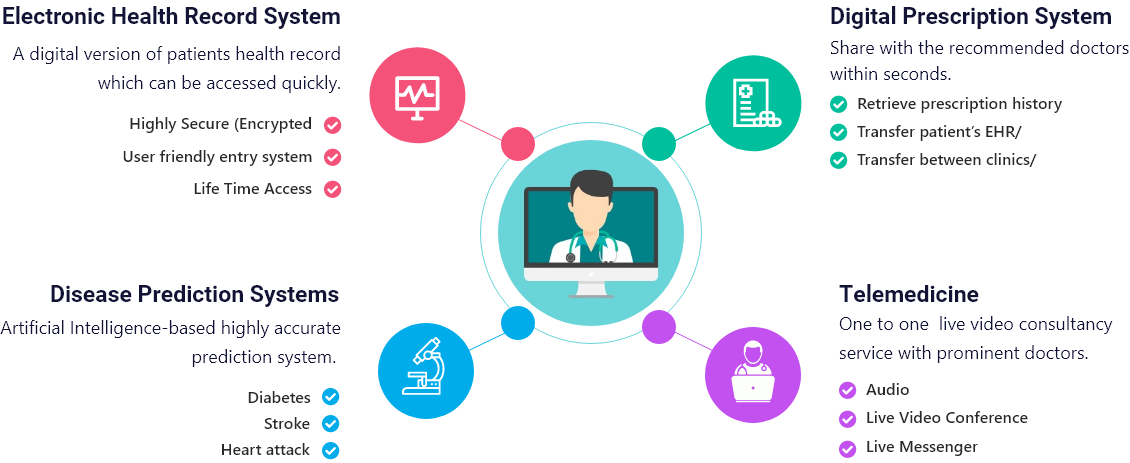 AN ELECTRONIC HEALTH RECORD (EHR) IS MORE THAN A DIGITAL VERSION OF A PATIENT'S PAPER CHART.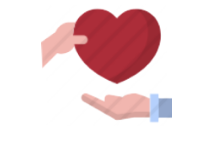 SAVE LIFE
iHealthScreen provides an accessible early detection option to you that can save your future quality of life.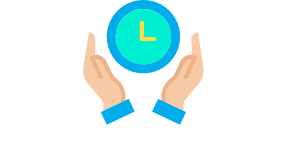 SAVE TIME
iHealthScreen saves you time by efficient appointment management and consultation progress.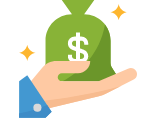 SAVE MONEY
iHealthScreen saves everyone money, which allows for the better use of resources.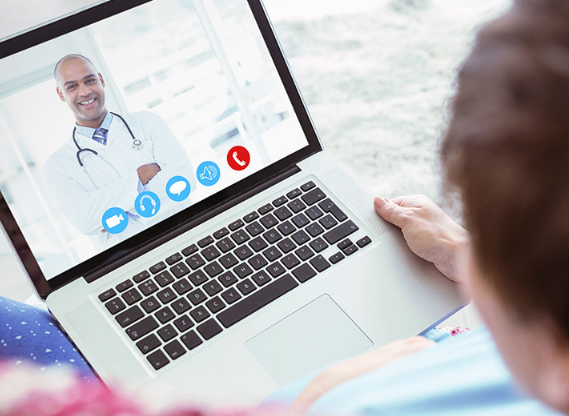 TELEMEDICINE
Technology has allowed for the growth of telemedicine, or where the provider is caring for you remotely. Telemedicine enables both parties to not to be physically present with each other.
We have developed a video conference tool where the doctor can consult a patient remotely.
It increases access to the specialist by allowing the patient to take consultation from a specialist from their home.
DIGITAL PRESCRIPTION
iHealthScreen has made it possible for your doctor to digitally prescribe you medicine by:
Prescription entry in Typing mode.
Prescription entry in Stylus mode.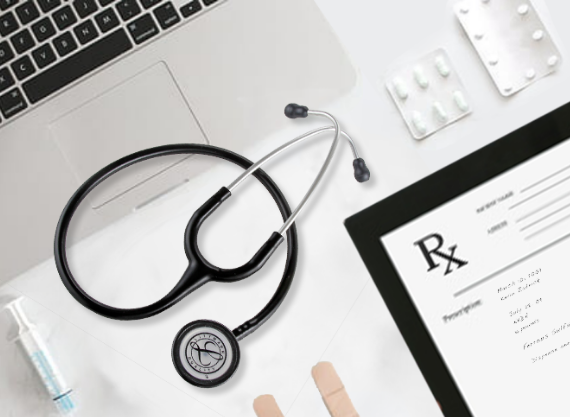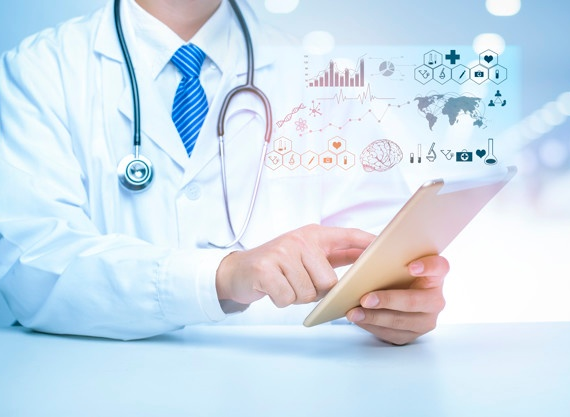 YOUR HEALTH DATA HISTORY
YOUR HEALTH DATA HISTORY
We have developed a video conference tool.
By this tool, doctor can consult a patient from a specialist from his/her home.
FAMILY HISTORY OF DISEASES
iHealthScreen keeps the pertinent family history of disease information like:

Cancer,
Heart Attack,
Hypertension,
Stroke,
Diabetes,
Amputation.

This information is obtained by a patient entry form for the family history of diseases.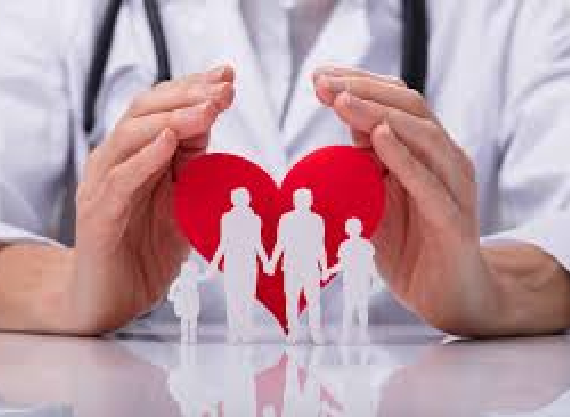 IMPACT OF ELECTRONIC HEALTH RECORDS ON HEALTHCARE
Electronic health records (EHR) have impacted healthcare workers by improving accessibility to and having a secure place to share patient information. This, in turn, has:
- Improved Patient Care
- Improved Care Coordination
- Improved Diagnostics & Patient Outcomes
- Increase Patient Participation
- Increased Practice Efficiencies
- Decreased Cost
CONTINUE READING ABOUT ELECTRONIC HEALTHCARE RECORD (EHR)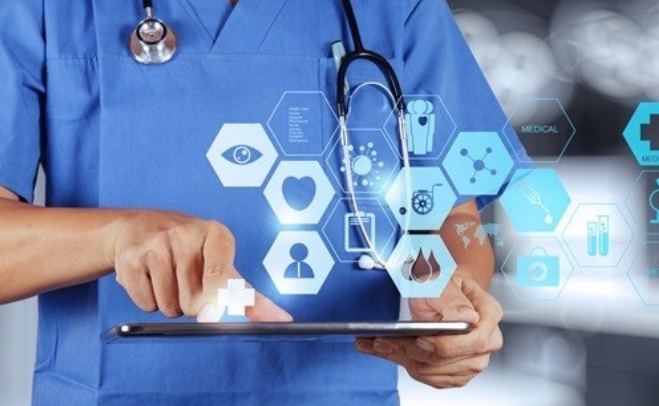 As AMD progresses, many people see a blurry area near the center of their vision. Over time, this blurry area may get bigger or you may see blank spots.