Retinal Pathology Progression Analyzer
Analyze retinal pathology to find the progression of a person with Diabetic Retinopathy, Age-related Macular Degeneration (AMD), and other eye diseases.
RePPA Functionalities
The Loading of the Image
The Calibration of the Image
Vessel or Optic Disk Analyzation
Drusen Analyzation
Two Image Registrations in Two Different Times
How RePPA tool works
The calibration factor has to be taken into account before or after the images are taken. If the calibration factor is not taken into account before, one must compute the calibration factor after utilizing the "Calibration" button.
You can either a single image
After grading, you can see the results of the auto-grading process
Using multiple moods of RePPA, you can see drusen, vessel or optic disc,
To see the changes in two different images, you can register two images that have been taken at two different times
Retinal image analyzing in the vassel or optic disc mood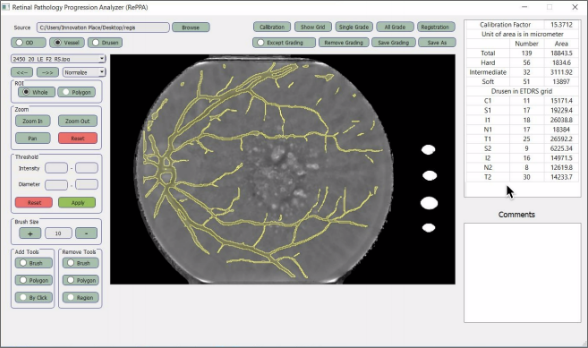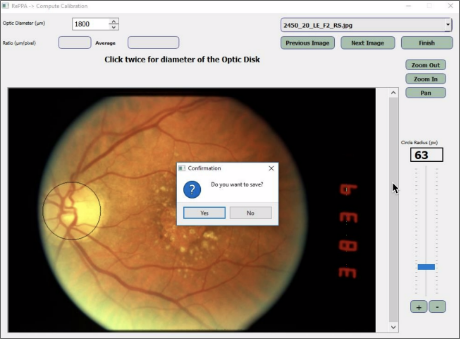 Retinal Vessel Analyzer (REVA)
Automatically analyzes retinal blood vessels to find the individual's risk for systemic diseases.
ReVA Functionalities
Image Loading
Image Calibration
Optic Disc(OD) Detector
Blood Vessel Detection
Vessel Width Measurement
Image Grading
CRAE Á CRVE Computation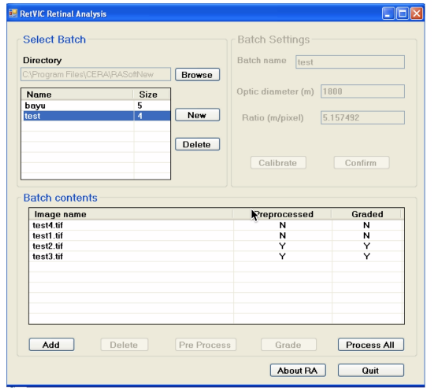 Image Grading
To measure the calibration factor of a camera which represents the pixel distance; draw the circle and divide 1850 by its radius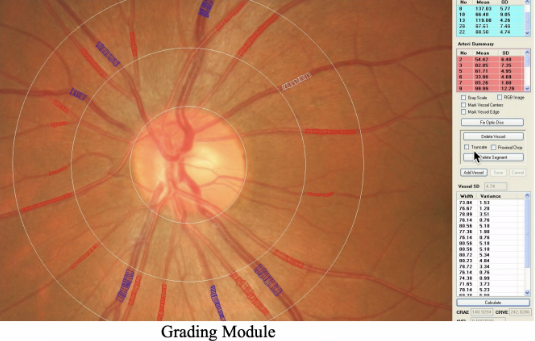 Image Calibration
Grader identifies a vessel such as an artery or vein. The software will detect vessels semi-automatically. This can be done by selecting by left-click and defining artery/vein with a rightclick. The grader can correct any part of the width measurement if necessary.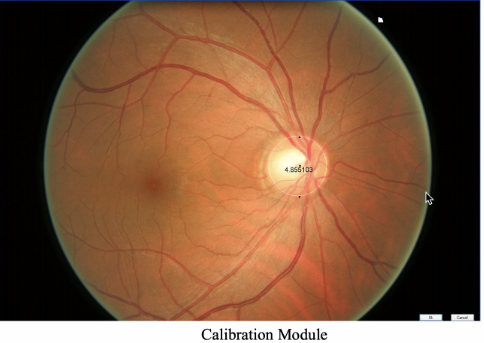 Optical Coherence Tomography (OCT)
An Optical Coherence Tomography (OCT) inspector is used to find and monitor retinal diseases through an automated segmentation method of the retinal layer in 2D and 3D.
Automated method of retinal layer segmentation from Spectral Domain Optical Coherence Tomography (SD-OCT) images in 3D.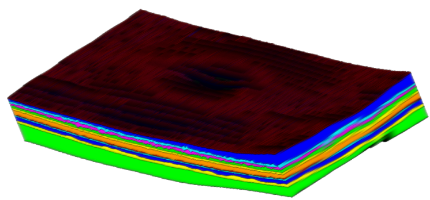 Original: OCT B scan image
3D segmentation utilizes more information than 2D segmentation. This leads to a more accurate and reliable segmentation than 2D segmentation.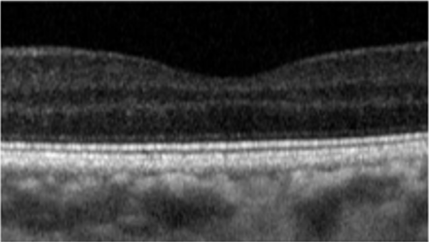 Segmentations of 2D and 3D
The results show outstanding accuracy and an improvement in the state-of-the-art. This indicates that the tool can be effectively used in large-scale studies for early diagnosis and the monitoring of retinal disease.

Provides OCT layer thickness and segmented image